ISPL's chemical-cum-warehouse factory premise is equipped with full warehousing and facilities to manufacture and produce various concentrations and types of industrial chemicals. In addition, ISPL also has the capability to formulate specialty chemicals to meet customers' requirements.
Our current focus is on expanding the manufacturing and warehousing facilities for hazardous and non-hazardous chemicals, as well as providing comprehensive services to our customers. This is done by broadening our unit process capabilities and other related logistic services such as import, export, distribution and local delivery.
To further strengthen market leadership, ISPL also keeps up to date with the latest management systems such as ISO 9001, OHSAS 18001, Safety Audit Scheme, Major Hazard Installation (MHI), Business Continuity Plan, Just-in-Time (JIT), Responsible Care Program, and other industrial codes of practice.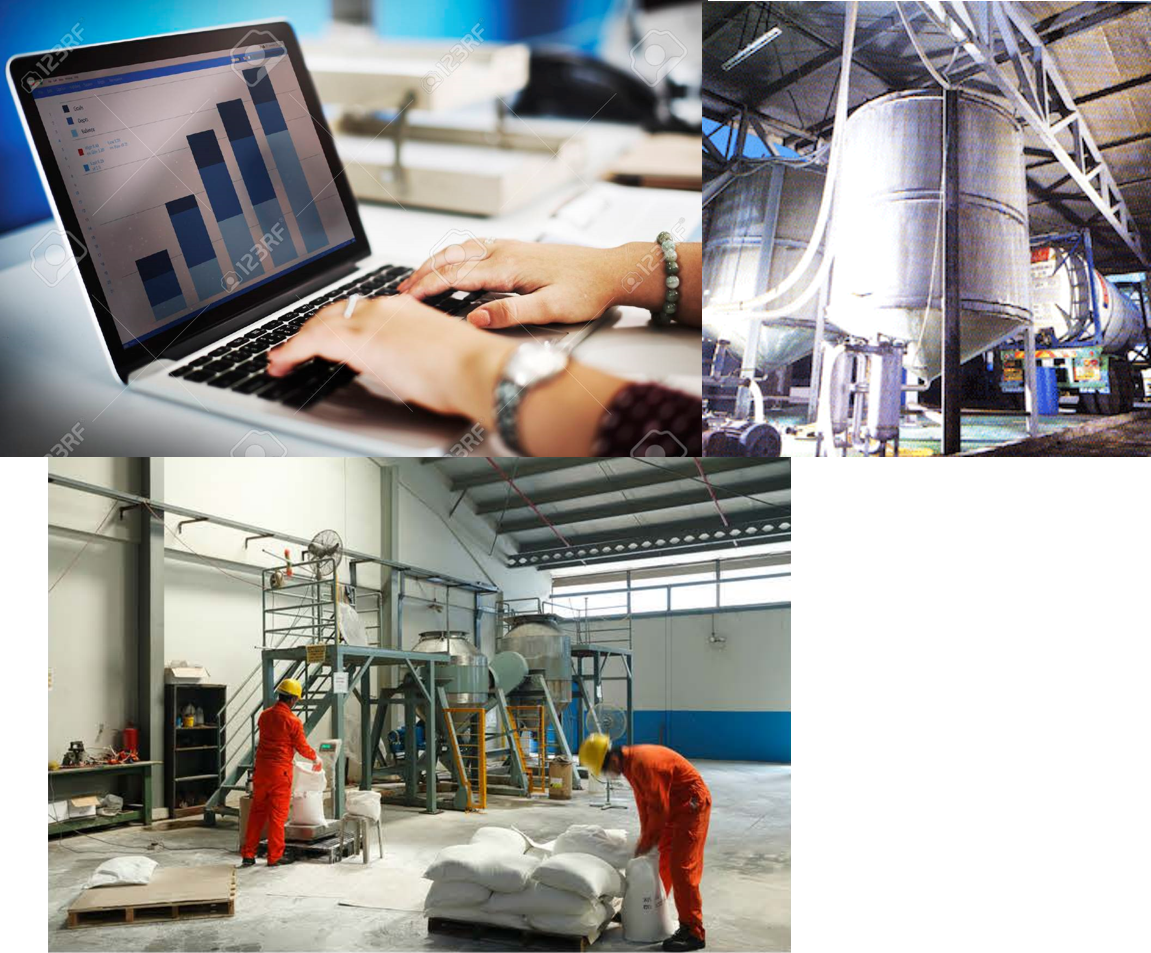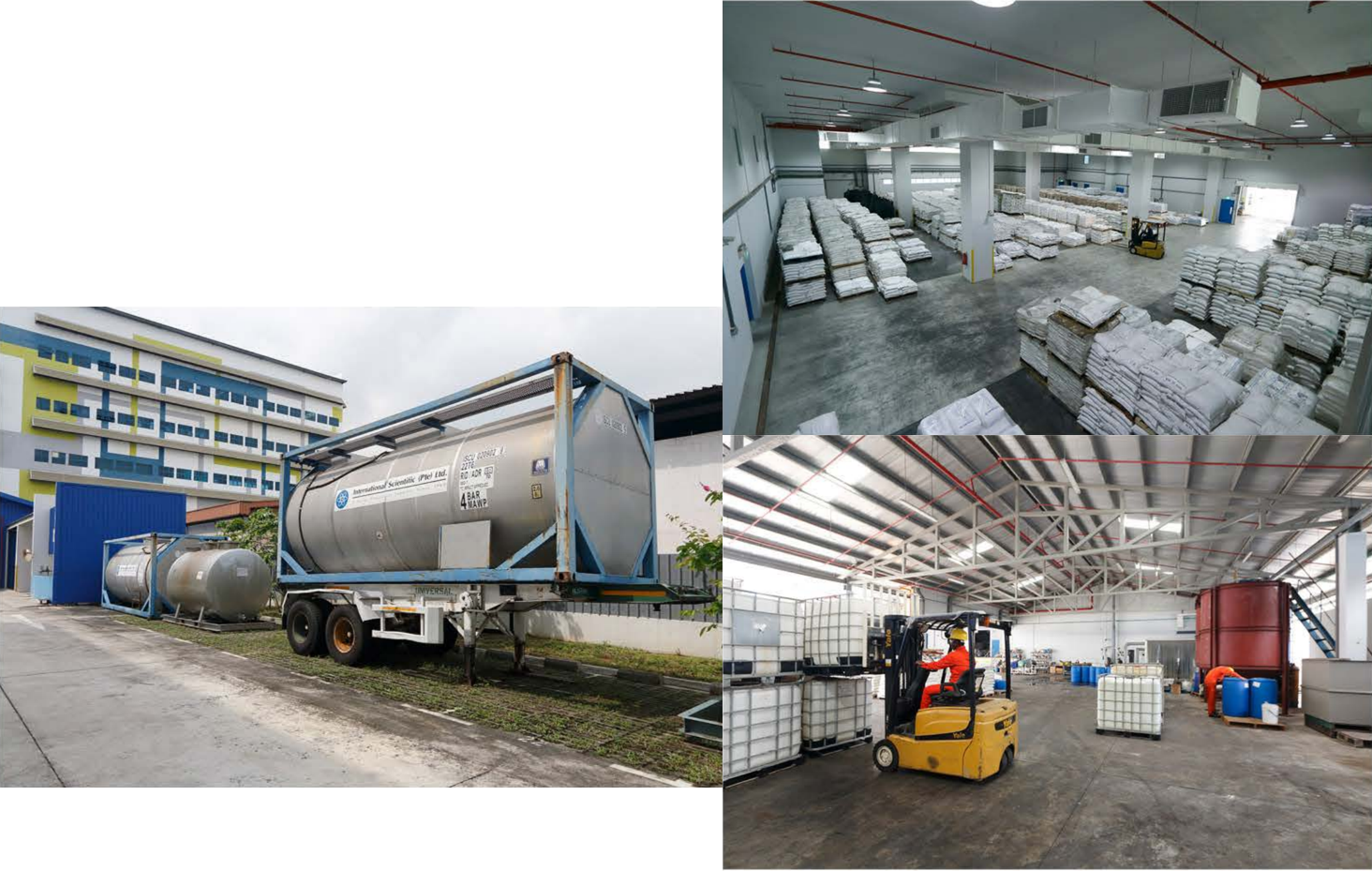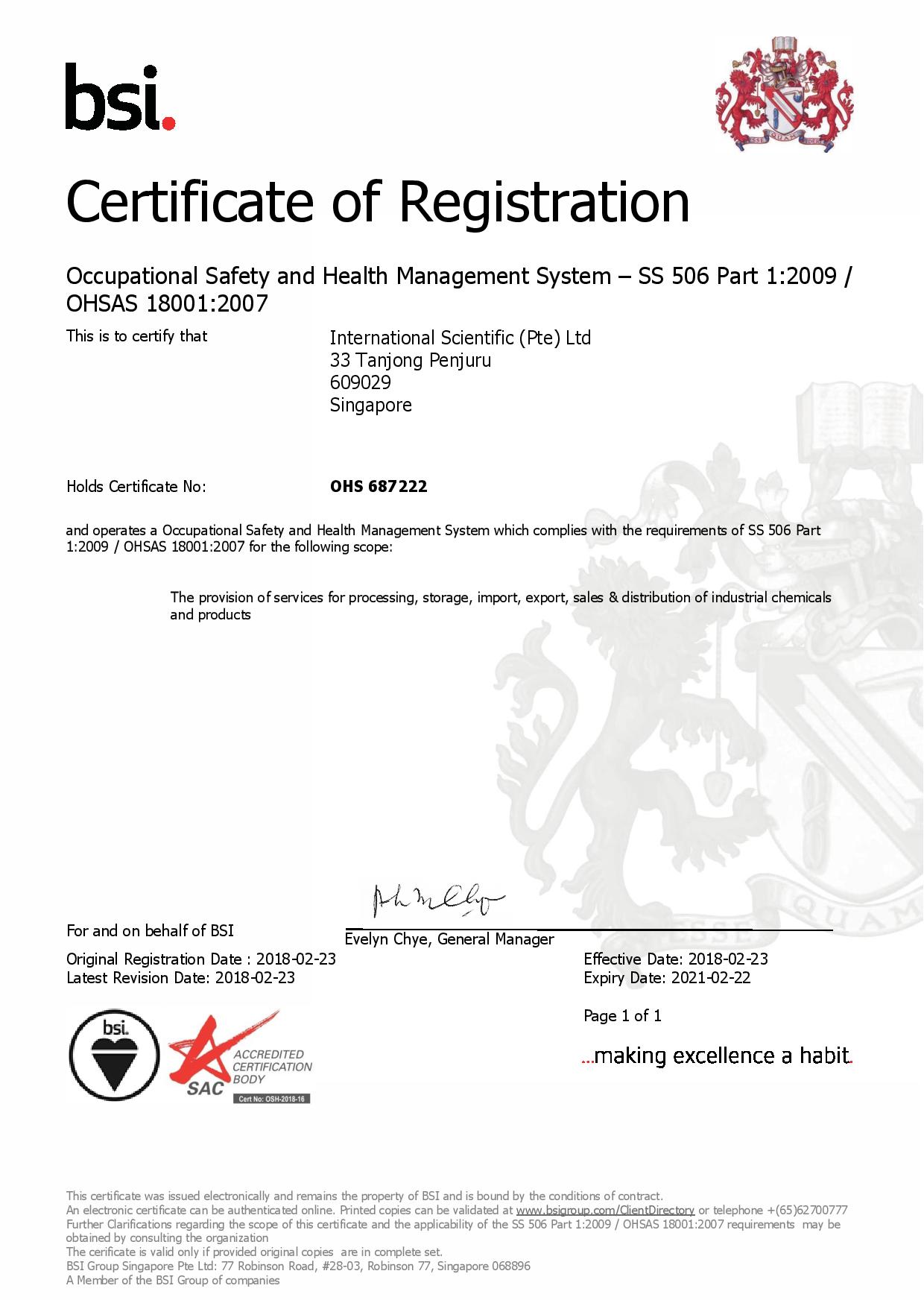 Let Us Work Together
Our team of competent sales and marketing staff are always ready to render help and advice